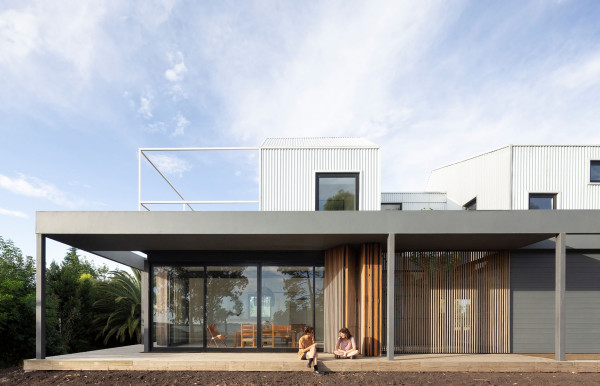 2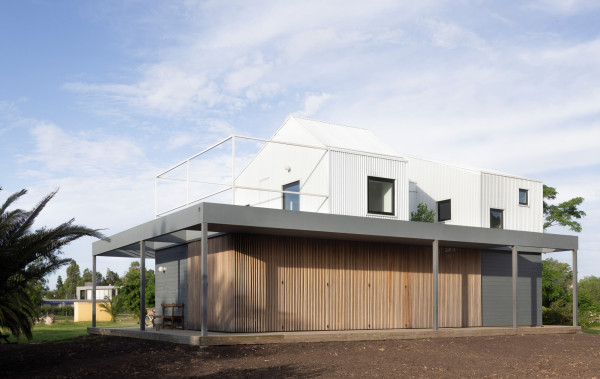 3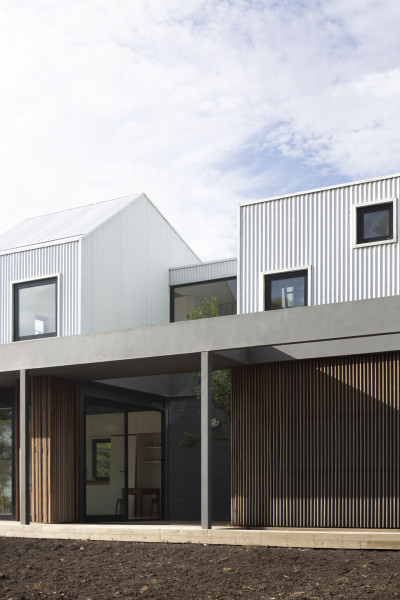 4

5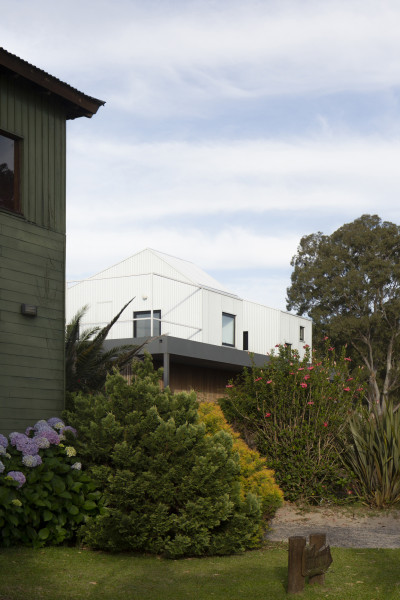 6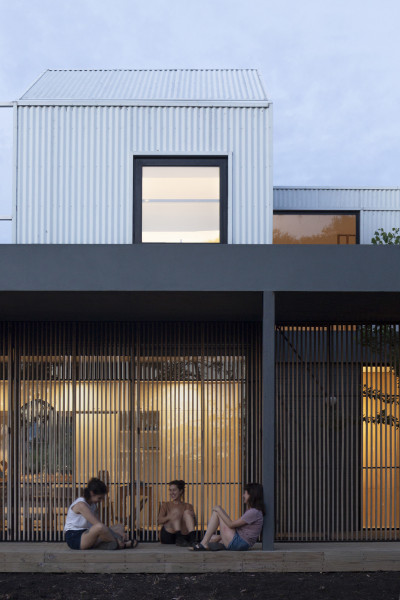 7

8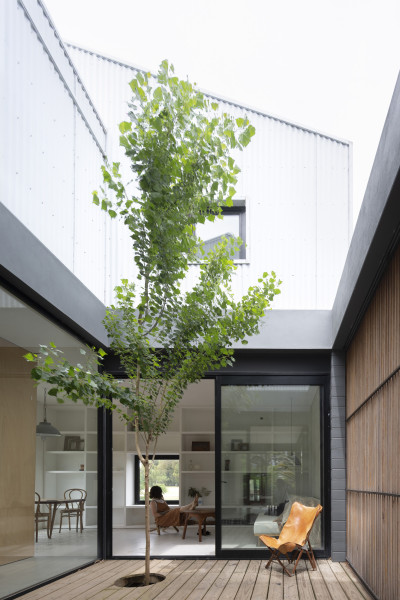 9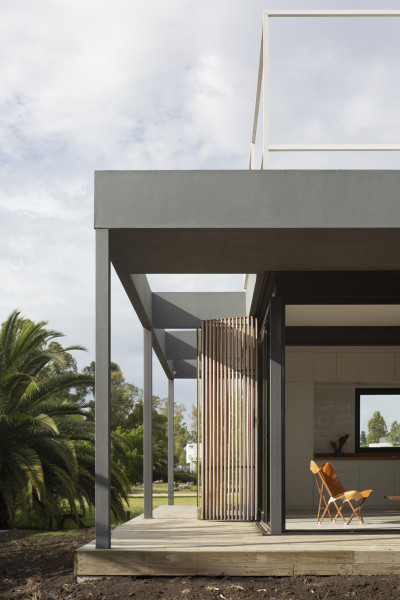 10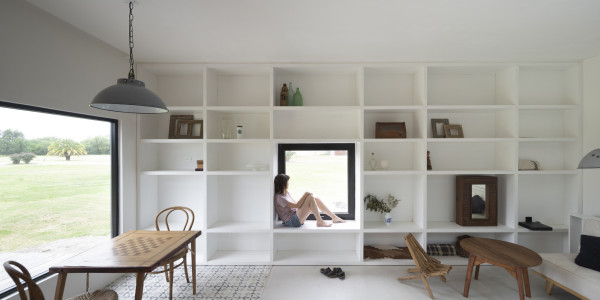 11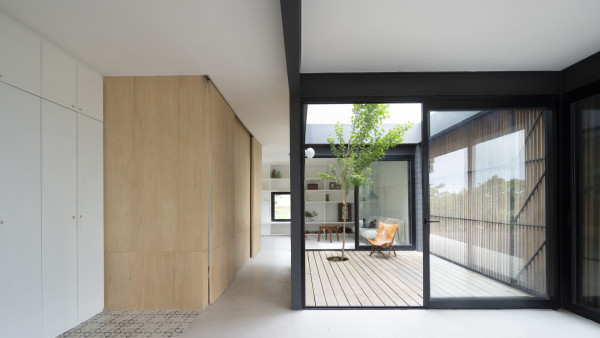 12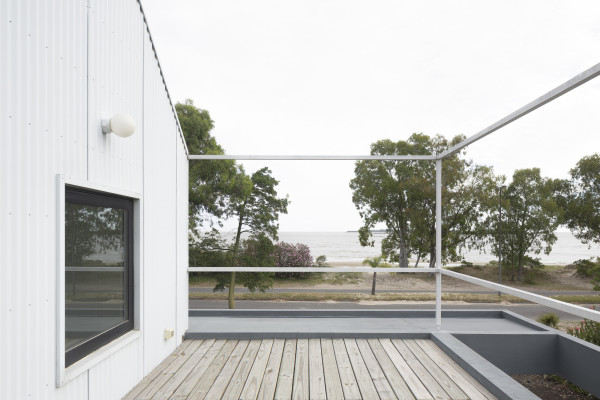 13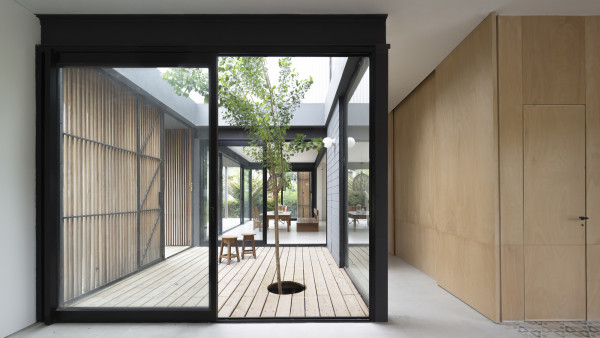 14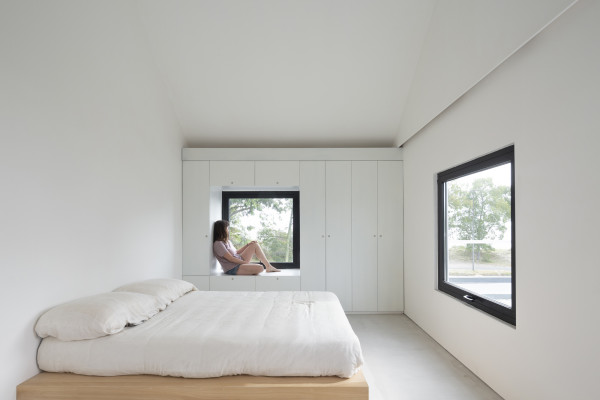 15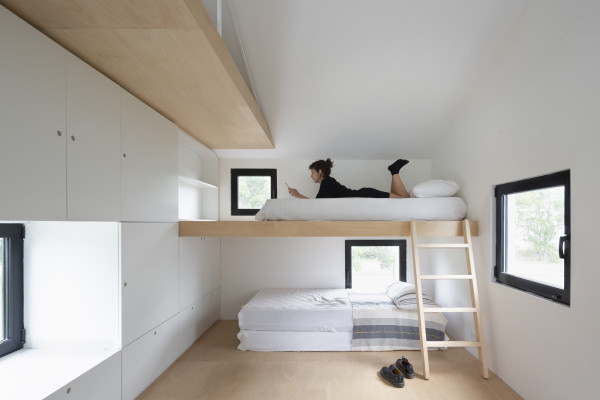 16
Description Single family Home
Location Colonia, Uruguay
Area 120 m2
Team Natalia Kahanoff, Lucila Ottolenghi, Luciana Casoy
Photography Javier Agustin Rojas
The house is projected in both its longitudinal and transverse sections, forming three volumes and two strips as their sutures. Its configuration responds to material, climatic, solar incidence, landscape and lifestyle issues.
Cross section: The largest volume on the ground floor houses the cooking space integrated with a flexible place that expands to the semi-covered gallery overlooking the river. As it faces west, it has a system of folding sunshades to regulate the entry of light and privacy. The adjacent volume with a flat roof houses the circulations (steps-stairs), bathroom and the open double-height patio. The last volume constitutes the plus room on the ground floor, it functions as a games room, library and can also serve as an additional room.
Longitudinal section: Two continuous stripes are established that cross and sew the three volumes mentioned above. The narrowest strip contains the wet packages (bathrooms/kitchen) and circulations.
The wooden box that contains the stairs can be closed if you want to compartmentalize the house so that it works only on one floor, it also contains a bathroom inside and the pivoting panel that delimits the plus room. The entire wider strip that opens towards the river is formed as a more flexible strip, which although they have certain assigned activities, these could vary over time.